全台最新!潮玩選物店 「UART CUBE」品牌登上F3賽車殿堂!
1月29日,印有「UART CUBE」LOGO的賽車在亞洲三級方程式錦標賽(以下簡稱F3亞錦賽)賽道中呼嘯而過。
發源自美國LA的UART CUBE是一間"當代藝術周邊"與"潮流玩具"商品為主題概念的選物平台。
店中每件商品都是經過團隊評估精心選擇,針對特別性、稀有性以及未來潛力作為評估要點,希望帶給客戶不同的觀點。
主打年輕世代族群的「輕收藏」消費觀點,將與創作者實體互動視為核心的UART CUBE,猶如聽演唱會的臨場體驗,而非線上下載音樂聆聽。
在執行每項專案前都仔細評估目標客群,並透過經驗累計逐步描繪出熱愛當代藝術與「潮玩」顧客們的輪廓。
UART CUBE營運總監張哲嘉先生表示:「年輕有活力、有品味、特立獨行、勇於嘗試與熱愛運動是這個族群的特色。我本身就有在關注賽事,也喜歡車子。
此次主導UART CUBE贊助F3車隊『Evansgp』,並讓自家品牌LOGO印上車身,便是認為潮玩收藏者與賽車族群的高重疊性特質。」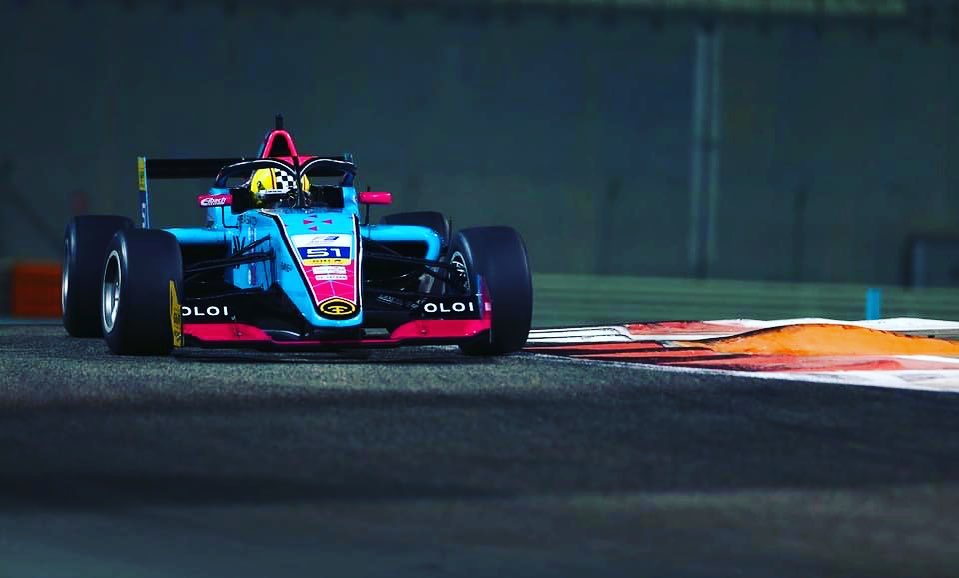 而UART CUBE贊助的車隊Evansgp,於年初加入Isack Hadjar作為車隊新血,年僅16歲的他於F4法國冠軍盃中奪得三勝並獲得最終總成績第三的殊榮。
Evansgp車隊於2021年的成績將令人期待。

UART CUBE made its grand appearance in the 2021 edition of FIA F3 Championship.
On January 29th 2021, an F3 racing car bearing the UART CUBE logo shot through the track of Asian Formular 3.
Founded in LA,UART CUBE, is a select shop centering its focus on contemporary art merchandise and trendy gadgets.
Each and every item in the shop is carefully handpicked by the team, with its uniqueness, rarity and potentiality carefully evaluated to present to its customers a brand new point of view.
Crafting its central concept around the millennial market and its generation of collectors, UART CUBE offers an experience where direct interaction with artists is the core. An apt way to describe an URRT experience is that it's like being present at a live concert, rather than listening online or to the downloads.
The team carefully studies and evaluates its target audience before executing any projects, and gradually draws out the silhouette of its clientele that is contemporary art and trendy gadgets lover through amassed experiences.
Tony Chang, UART CUBE COO, told us "energetic, tasteful, unconventional, eager to experiment with new things, and the love for sport are the traits the two demographicsshare. I am personally interested in the race, and I also love cars. We believe there is a large overlap between car racing lovers and collectors for art gadgets. That is also why we chose to sponsor the Evans GP racing car team."
Evans GP signed IsackHadjar in the beginning of 2021. The 16-year-old Frenchman finished 3rd overall in the French F4 , and took three wins along the way. The team's performance for 2021 is definitely to look forward to.
2021 F3亞錦賽賽程:
日期 場地 賽事
1月29-30日 Dubai Autodrome, UAE Round 1 (Races 1-3)
2月4-5日 Yas Marina Circuit, UAE Round 2 (Races 4-6)
2月6-7日 Yas Marina Circuit, UAE Round 3 (Races 7-9)
2月12-14日 Dubai Autodrome, UAE Round 4 (Races 10-12)
2月19-20日 Yas Marina Circuit, UAE Round 5 (Races 13-15)